23
May
2022
Details

Written by ARLtastic!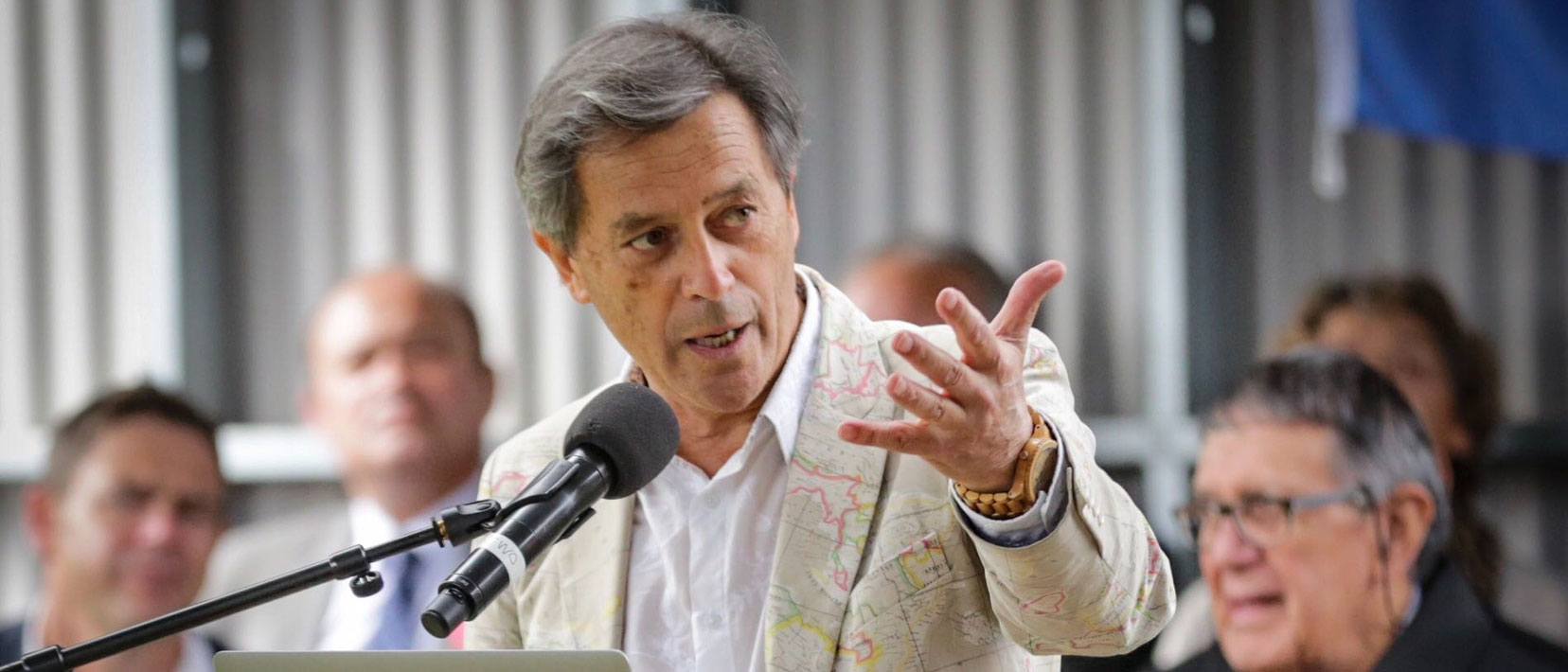 Above: Ian Taylor speaking at Waipatu Marae, Hastings, in 2019
Photo / Warren Buckland nzherald.co.nz
Sir Ian Taylor has received an honorary Doctor of Commerce degree from the University of Otago for his contribution to business, and to the city of Dunedin. Sir Ian's business links with the University go back to the establishment of ARL (Animation Research Ltd).
Not long after starting up Taylormade Productions with business partner Graham McArthur in 1989, Ian read a report about a University of Otago team that had won the 1989/1990 World Final of the ACM International Collegiate Programming Contest ( the first university outside of North America to do so ), and went down to the Department of Computer Science to meet Emeritus Professor Geoff Wyvill and see the work that he and his students were doing.
"I can still remember saying to Geoff, here we are making television, there you are with these flash computer graphics, what if we put what you're doing with what we're doing?"
ARL began as a joint venture between Taylormade and the Department, and Emeritus Professor Wyvill identified four of his students who could help him develop the graphics business – three are still with the company today. In 1991 Taylormade bought out the University's share in the venture. When they started ARL, Sir Ian says they decided that digital data would be the currency of the future.
"If you think of the America's Cup, obviously there was a story going on out there - but none of us understood it because it was so boring to watch and didn't make any sense. So we used digital data, turned it into pictures and then started telling stories."
Sir Ian says ARL could never have happened without the initial team that came from the University. Sir Eion Edgar KNZM, Chancellor of the University from 1999-2003, was also an early supporter of the animation company. ARL continues to have a close association with the Department of Computer Science and employs many programmers from the University.
"This doctorate isn't mine. It's the staff, it's everybody around me who's created this business, and I think it also belongs to the University."